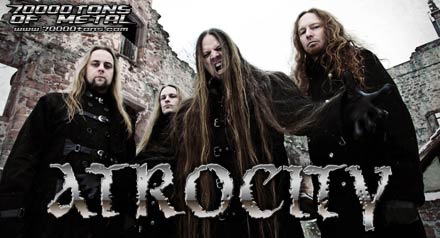 Newsflash from the 70000 Tons of Metal Cruise:
'You had to wait long enough to find out who is number 40, so let's put an end to all that Terror and welcome ATROCITY on board 70000TONS OF METAL 2014, The World's Biggest Heavy Metal Cruise!'
That's right ATROCITY has just been confirmed for the 70000TONS OF METAL  Cruise!
Join the Dark Metal celebration!!!